Role Of Conference Calling App In Businesses
Advancements in the latest technology have made everything simple and possible. No matter, you are located in a different country or away from your business, it is now easily possible to conduct a meeting with your partners. The conferencing technology has become well advanced and it has successfully solved various demerits like frustrating speaker phones and garbled conference calls. The diversity of products and an increase in technology has chances to leave the organization in the loss as it is hard to understand and select what type of products to advance in and in what way results can be achieved.
Organizations that wish to increase the effectiveness of internal communication, reduce travel expenses and reach out to other clients or organizations in the best manner- conference calling app serves as the best solution.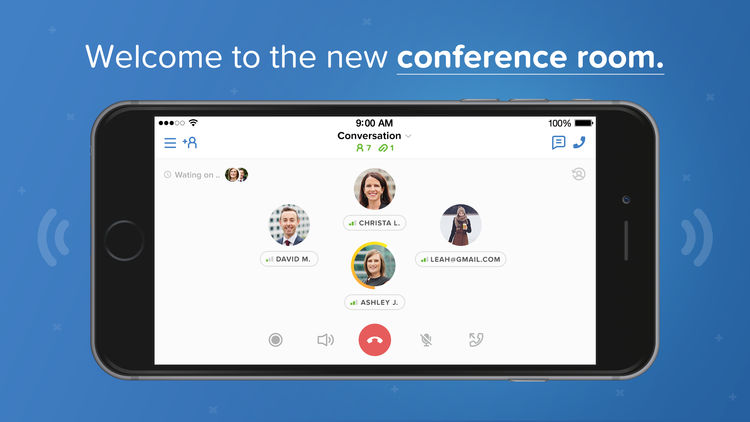 Benefits Of Conference Call App
Conference calling app has become one of the important telecommunication tools in the present business scenario. No matter, you are managing a small business, multi-national or huge business, conference calling app helps in contacting business partners or clients without much hassle and confusion. It helps in performing usual business procedures without any transportation issues. It is hard to have a face to face meeting especially when the business partners are located in various destinations.
Cost effective: Conference calling app service providers are providing several competitive monthly rates. However, there are certain apps that are free for limited features. By using local phone numbers, the call duration is minimized. Therefore, it lets your business to spend reasonably on premium services. Conference calls diminish the requirement for a direct meeting. It helps in reducing corporate travel significantly. It connects clients and business partners through a single call service.
Simplicity: It is extremely simple to set up conference call services. In the most call, the setup process involves a minimum effort. It is almost like clicking the button present on the homepage. Ease of use and simplicity are important for businesses since it saves a lot of time. You can use the saved time to help customers or spend time in the meetings. Within a few seconds, you can organize a meeting by informing clients or colleagues to join the call.
Highly accessible: As it is widely accessible from numerous online interfaces, it is possible to schedule calls from anywhere with internet connection, day or night. It also helps the business to invite additional people or reschedule meetings in last minute without much hassle or stress for any involved parties. If it is not possible to conduct a meeting, it is simple to postpone the meeting whenever possible, next month or next week. Conference calls eliminate the requirement of traveling, and so participants do not have to get affected by things like travel strikes or traffic. These are some regular issues experience by people travelling to major cities, where it affects productivity.
Green and eco-friendly: With growing anxieties over alarming amounts of global warming and increasing pollution, businesses are anxious to showcase themselves as responsible players. They play an important part in reducing carbon footprint to handle the main issue- climate change. Conference calling allows for green benefits which are undeniable and clear. It eliminates the need for traveling and thus fuel is saved and energy is saved. By conducting the meeting on phone or through the internet, numerous sheets are not utilized for printing the meeting schedules.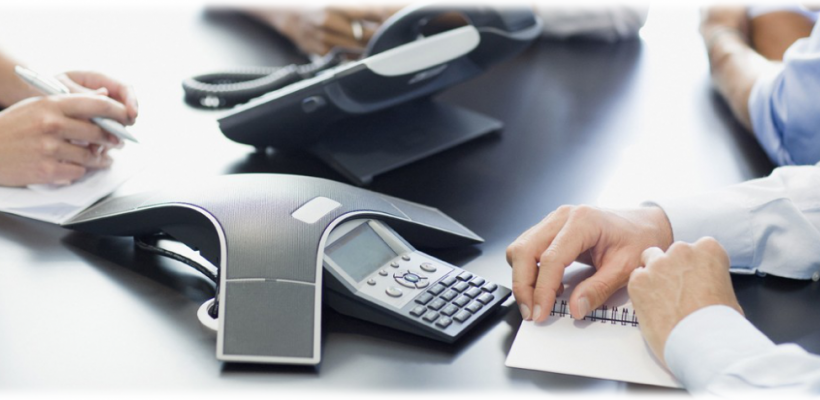 Peace of mind and reliability: The conference calling services is available on all days a week, round the clock and can be used from mobile phones. It helps in putting the businesses at ease. The business can conduct the meeting whenever they wish to discuss something urgent immediately. They do not have to book tickets or wait for a person to arrive at the business place. It offers stress-free experience. It is completely secure and safe since meetings can be accessed only by entering the personal security codes. The person who is invited only can attend the meeting. It is possible for the hosts to manage the meetings from the online portal or phone.
Check More – about the benefits of conference calling app. If you are looking for the best conference calling app solution, ensure to sign up with a leading service provider. Compare the quotes and determine the quality of services before starting the contract.